Doping Authority uses °Connex Thermal Packaging to Safeguard Blood Sample Integrity
Learn How the Dutch Doping Authority Dopingautoriteit Reformed its Operational Processes, Improved Risk Mitigation and Enhanced Testing Integrity with a °Connex Customised Thermal Packaging Solution From Topa Thermal
Customer Stories
When Dopingautoriteit needed to create a more controlled and efficient process for collecting and dispatching samples from athletes they chose a °Connex YOU customised thermal packaging solution from Topa Thermal in order to improve risk mitigation and enhance testing integrity.
"With the custom-made solution developed specially for us we not only comply with international standards but, as an added value, we have been able to make our logistics process much more efficient."
Robert Ficker, Dopingautoriteit.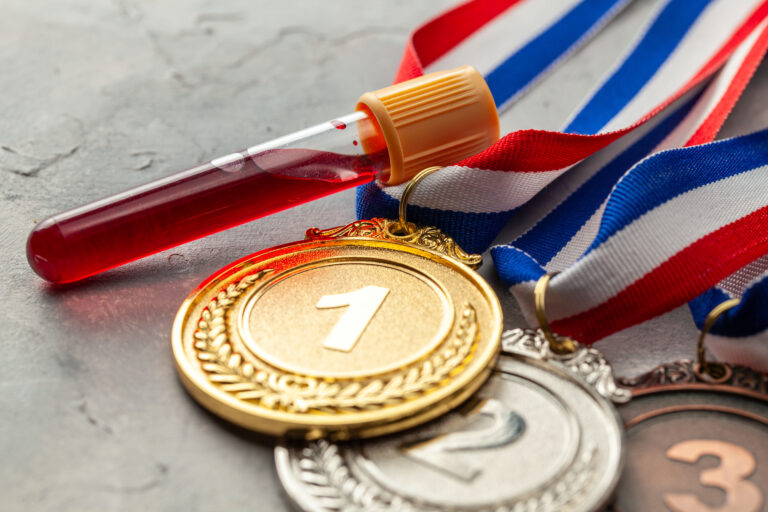 A Total Logistics Solution for anti-doping with °Connex YOU customised thermal packaging
Improved risk mitigation and enhanced integrity of testing 
Easy-to-use thermal packaging systems with training and packing instructions for inspectors
Reduced CO2 impact and improved Return Logistics Management
More efficient, controlled process, removing a complete layer of administration, reduced handling, greater traceability and creating a more flexible logistics procedure.
 The Challenges of Ensuring Sample Integrity for Dopingautoriteit
Dopingautoriteit is an independent administrative body and the National Anti-Doping Organisation of the Netherlands.  By taking, collecting and analysing bodily samples and investigating possible violations of doping regulations it aims to create doping-free sports in the Netherlands.
Bodily samples of blood and urine are collected by the doping inspector from the individual sportsperson and then driven to a central office, for fast-track dispatch to laboratories abroad for testing. The samples need to be transported in a temperature-controlled environment to maintain sample integrity and tested at the laboratory within 48 hours of the sample being taken.
Following a review of their processes, Dopingautoriteit highlighted the need to
Create a more efficient, cost-effective and controlled sample collection and dispatch process overall
Improve sample packaging and temperature stability during shipping to mitigate risk and ensure integrity of the testing process
Reduce 'same day' transport costs
Provide greater flexibility for inspectors with a less rigid, more efficient system
°Connex Customised Thermal Packaging Enhances Anti-Doping Test Process  with a Total Logistics Solution
Topa Thermal evaluated the whole logistics and operational challenges faced by Dopingautoriteit and developed a new, simple, qualified insulated packaging solution, that met the doping authority's specific requirements.
"The specially designed °Connex thermal packaging system consists of PCM "intelligent" refrigerants, high quality insulated box, additional packaging materials and product box," explains Maarten Kleverlaan, Technical Solution Manager, Topa Thermal. "The system is qualified to withstand the cold and hot ambient temperatures which are experienced during the winter and summer periods in western Europe."
The systems are delivered in kits to each inspector and have been specially devised to be stored at home and assembled easily. The new design packaging solution can also be couriered quickly from a local express courier service point, close to sample collection point, rather than involving perhaps a long commute to deliver samples to the central office for same-day transport to the test centre.  This new approach gives the inspector much improved flexibility and efficiency.
"Topa Thermal's experts know how to look for the real 'need behind the request', developing a packaging solution with more benefits than originally asked for."
Robert Ficker, Dopingautoriteit.
The Benefits of a Customised Thermal Packaging Approach
The new °Connex thermal packaging solution created by Topa Thermal not only brings considerable time and cost efficiencies for Dopingautoriteit, but its unique design has other benefits too.
The use of intelligent refrigerants ensures optimal thermal temperatures during transportation so that samples being carried are not affected by outside temperatures. Precision data loggers that monitor the internal temperature characteristics during transit confirm that every shipment has been kept at the correct temperature.
Furthermore, the unique packaging design means that the shipper can contain up to 3 different types of sample at the same time, and each sample is maintained at its individual, temperature-controlled environment within the container.
There are environmental advantages too. By implementing the new sampling process using °Connex insulated shippers, Dopingautoriteit has lowered its CO2 footprint, and can reuse and recycle the outer and inner components of the thermal packaging.
"Topa Thermal continuously looks at ways of improving the performance of our operations even further."
Robert Ficker, Dopingautoriteit.