Flat-pack, light-weight, rigid insulated shipping system for bulk pharma distribution.
The highest loadable volume ratio in the market
Ship up to +25% more product on every airline sheet

Outperforms existing passive solutions by up to 35%
Smaller size, lighter weight, lower costs*
Reduced packaging = reduced CO2 impact
ASTM transport tested
Airline-ready unique pallet design
Connex OVERWRAP has all the benefits of a traditional thermal pallet container but with unique size-weight efficiency.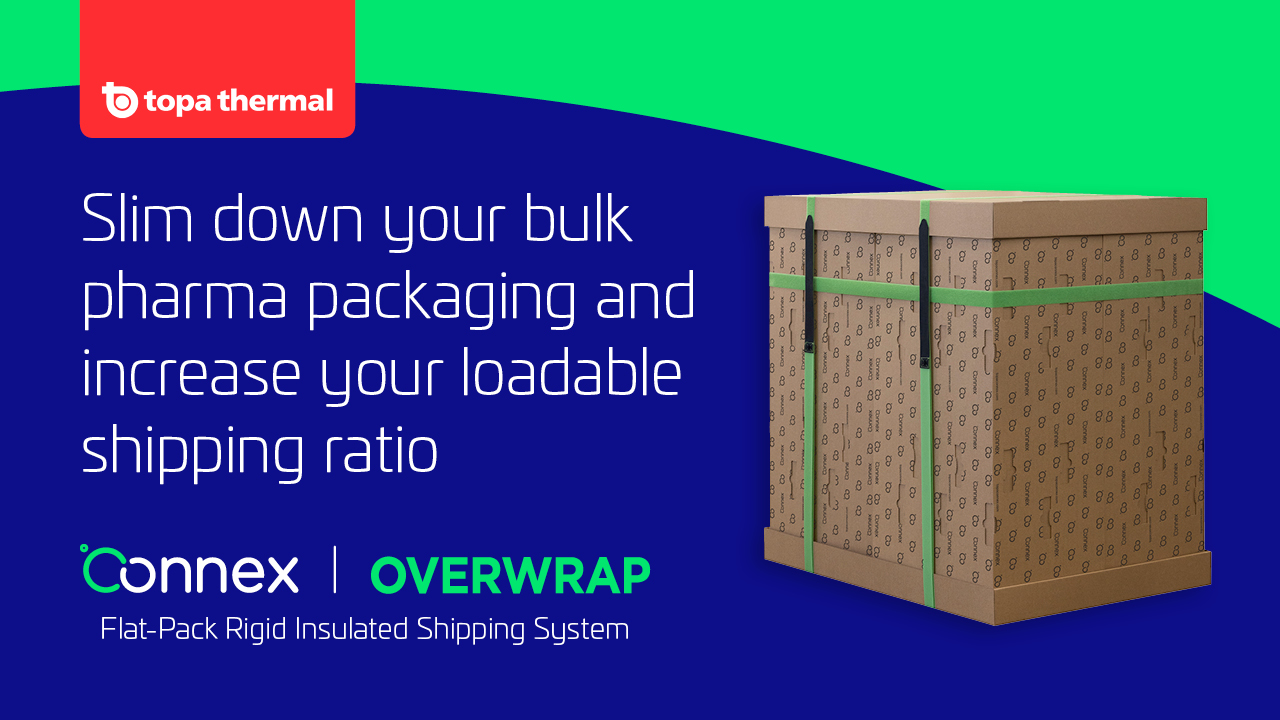 Connex OVERWRAP is the slimmest thermal packaging solution for bulk pharma
Qualified for +15°C to +25°C
120+ hours performance
Simple one person assembly
EU and US pallet accepting options
+2°C to +8°C version coming 2022.
Product Name
Dimensions (mmh)
Duration (hrs)
Overall
Payload
GW7010 (EU Pallet Accepting)
1330 x 920 x 1430
1200 x 800 x 1120
120+
GW7011 (US Pallet Accepting)
1330 x 1120 x 1430
1200 x 1016 x 1120
120+
Slim down your bulk distribution with °Connex OVERWRAP and increase your loadable shipping ratio.
*Compared with competitive systems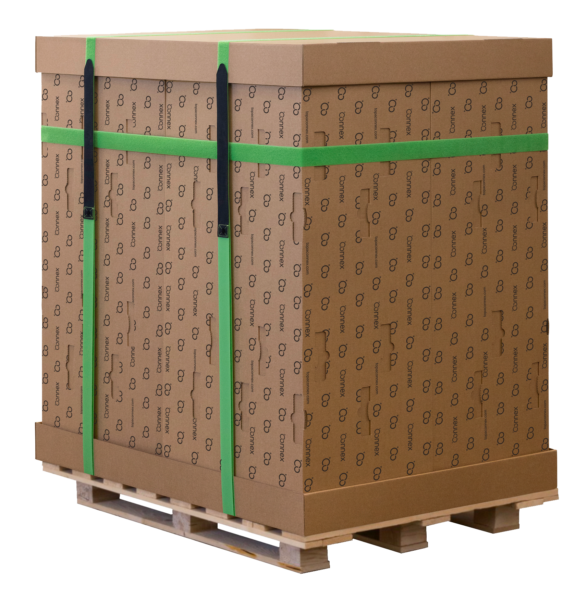 "Connex OVERWRAP comes with our class-leading Thermal Covers in 3 thermal cover options, for consistent, high performance or extreme temperature protection."

Interchangeable insulated containers, specially designed to support your temperature controlled distribution.