TEST OF THE MONTH: Thermal test of °Connex YOU CU21-1128
Fast-tracked product testing and qualification for global COVAX project
This month's thermal test focuses on the speedy testing and qualification of a °Connex YOU custom high-performance packaging solution designed specifically to support our client with their global COVAX project, protecting temperature-sensitive Covid-19 vaccines as they are distributed to those in need worldwide.
Overview
COVAX is the global collaboration of partners whose aim is to guarantee fair and equal access to Covid-19 vaccines for every country in the world. As part of this global project, a large quantity of Covid-19 vaccines is donated at short notice, especially to developing countries.
Covid-19 vaccines are temperature-sensitive and must remain below -60°C during transport. They also have a short expiry date. COVAX, therefore, need a substantial amount of high-performance thermal packaging to protect these vaccines during distribution.
The Challenge
To design, test and qualify a custom-engineered °Connex YOU vaccine shipper for 96 hours worldwide below -60 degrees C for Covid-19 vaccine distribution.
Topa Thermal was asked by a vaccine distributor and partner of COVAX to create a high performing packaging system, suitable for shipping a large amount of donated Covid-19 vaccines around the world.
The vaccines needed to be thermally protected to work effectively and, ultimately, save lives. Furthermore, with short Covid-19 vaccine expiry dates in mind, a quick turnaround of the project was required.
Our Approach
Efficiency and expediency were key in this project and required a multi-level, collaborative approach across both our and our partner's organisations.
Due to the time pressure, we selected existing components from our Connex Parts range, meaning there would be no manufacturing or supply delays.
To ensure payload space was maximised without impacting total system size we worked with our inhouse corrugate design team to ensure load optimisation
Due to the variability of shipment destinations, we worked with the client to select a robust profile to ensure the highest performance and lowest risk of excursion
To maximise development speed we used one of our class-leading large 10m3 thermal test chambers to allow for multi tests to be run simultaneously.
"Topa Institute test results show that the expected duration of a minimum of 96 hours, based on the calculation, was met. The °Connex YOU CU21-1128 with a PUR container was successfully qualified for worldwide transport."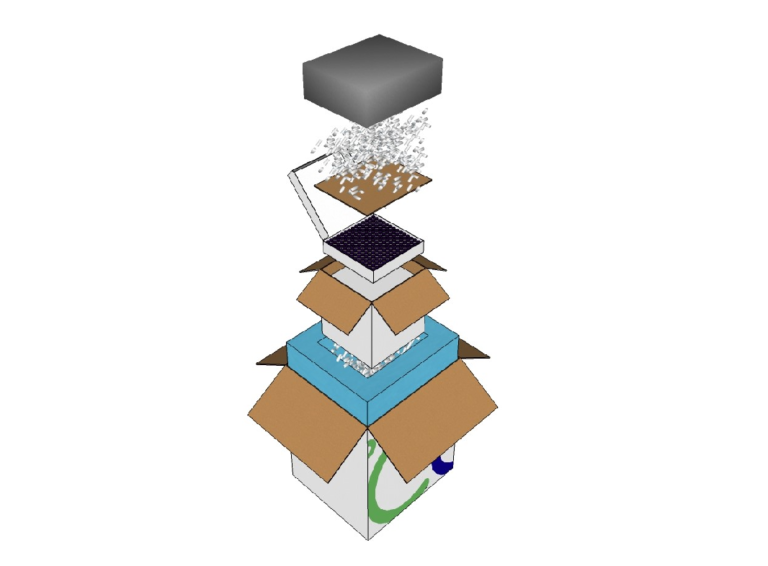 What We Achieved
Two-week Qualification turnaround of a custom developed solution
Fast-tracked product availability due to smart component selection
Qualified thermal protection 96 hours below -60 degreesC
Correctly tested insulated packaging means complete confidence in your pharma cold chain.