Topa Thermal Launches New Website
"The aim was to give our website a complete overhaul to create a modern, easy-to-navigate website that demonstrates our leading position as an innovator in the pharmaceutical thermal packaging field."
Topa Thermal, a leading innovator of transport solutions and thermal packaging to protect temperature-sensitive medicines and vaccines during transit, is proud to announce the launch of its newly redesigned website topathermal.com.
The new website highlights Topa Thermal's reputation as a trusted global supplier of high performance shipping solutions for pharmaceutical cold chain distribution and brings together the Connex product range of high performance thermal packaging solutions in a single website. It also emphasises Topa Thermal's 5 core Customer Promises – Service, Performance, Price, Sustainability and Supply.
Created with customer experience in mind, the site includes many new features to help customers and visitors to navigate the site and find the thermal packaging solution or service they need quickly and easily.
New features include:
Solution finder – to help you find the correct packaging to keep your payload safe during transit
Search function – right where you need it, at the top of the home page for direct access to keyword content
Home page product carousel – all our product categories in one place.
Easy to use page links to navigate to complementary solutions and services
Newsletter – stay up to date with our cold chain news and views.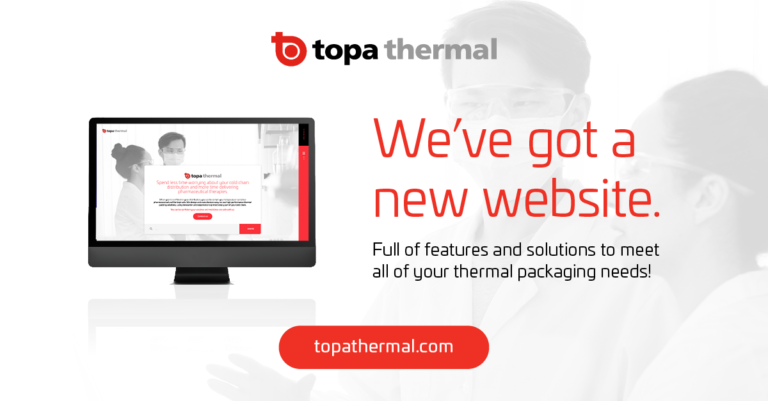 Sarah Knights, Topa Thermal marketing coordinator, said:
"The aim was to give our website a complete overhaul to create a modern, easy-to-navigate website that demonstrated our leading position as an innovator in the pharmaceutical thermal packaging field."
"We also wanted a website that reflects our heritage within the 100-year Topa Group, our focus on research, innovation and knowledge, and our Connex portfolio of temperature-sensitive thermal packaging products and solutions."
"In addition, as a carbon neutral company, we have also been diligent in developing a site that communicates our commitment to responsible products and solutions. We continually strive to design new products that have the highest standards of performance, with the lowest impact."
Topa Thermal's new website will inform markets including pharmaceutical, biotech, clinical trials and logistics about corporate milestones and developments, new product launches, case studies as well as spotlight articles and whitepapers. Visitors are invited to explore the website and sign up for Topa Thermal's newsletter.
"We hope our customers, potential clients and visitors are as thrilled with the result as we are," noted Sarah. "We've introduced lots of new features such as an interactive product carousel on our home page, as well as a Solution Finder to help visitors quickly find the product that best suits them. You can also get to know our team and find out whose favourite innovator is Freddie Mercury! We have more to reveal in coming months."